THE WEIGHING OF THE HEART
(Oct. 2017 – June 2019) Duration: 00:06:15

This project is my bachelor film on which I worked with Laura M. Weber.
For thousands of years Anubis, the ancient Egyptian Guardian of the Underworld, has performed the Weighing of the Heart. Once however the Scales of Justice cannot decide whether the heart is good or bad. Anubis must prove himself against Ammit, a crocodilian goddess, thereby becoming the true God of the Dead.
The music for our story was composed by Mirjam Schnedl.

Programs:
Autodesk Maya (render engine: Arnold), Nuke, After Effects, TVPaint, Photoshop, Sketchbook Pro, Paint Tool SAI, Pro Tools
My contributions:
3D animation: the majority of the shots
2D animation: the portal
modelling,UVing: all characters, the sets (except a few small props in the workshop)
other: all atmosphere/light/light animation, rigging supervision, part of concept art, lookdev and storyboarding, planning
Pre-production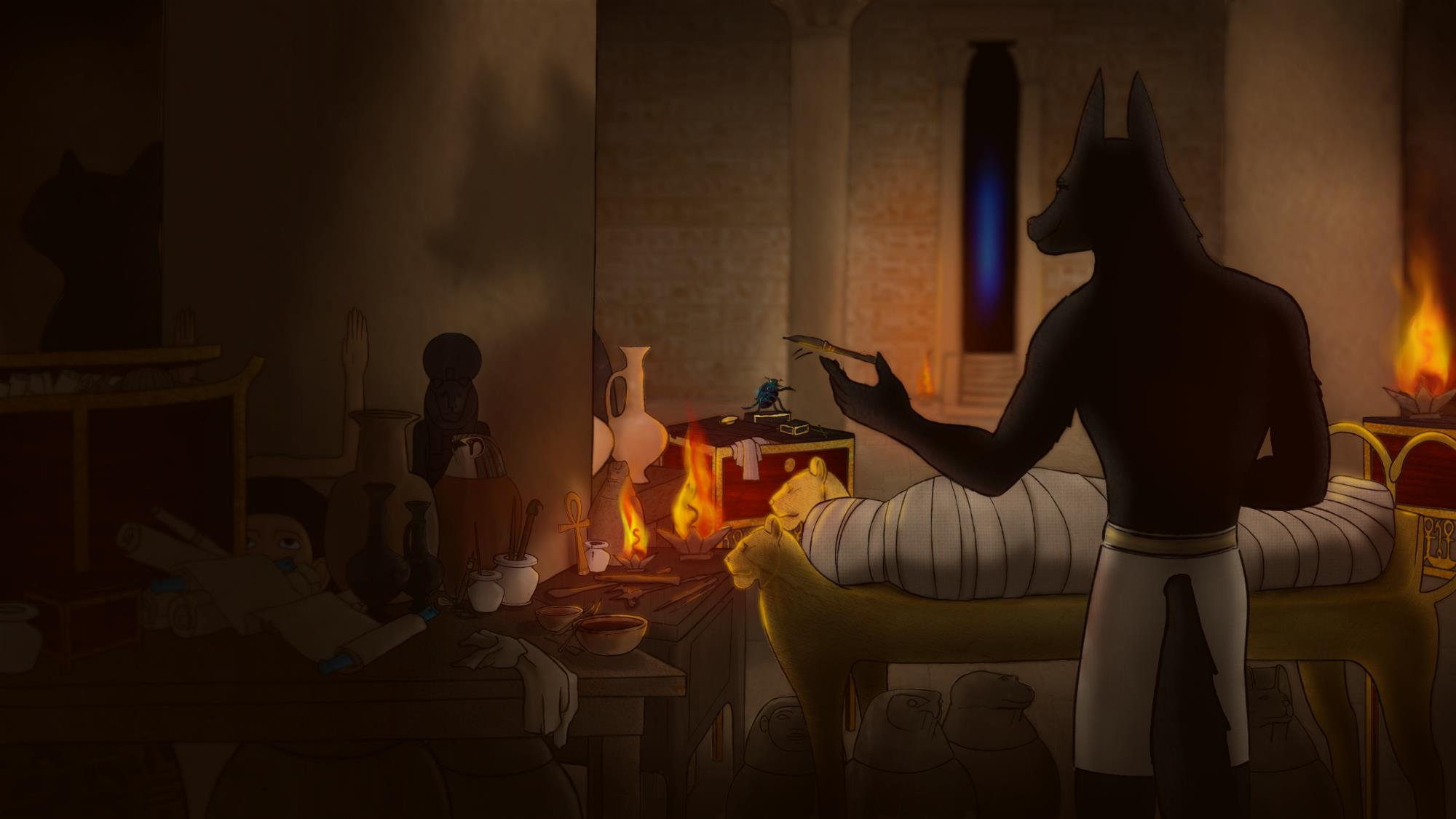 Storyboard (first draft)
Storyboard (second draft)
Production
Sound & Music
Poster